THE ULTIMATE SOLUTION
테라스 인클로저 CORSO Ultima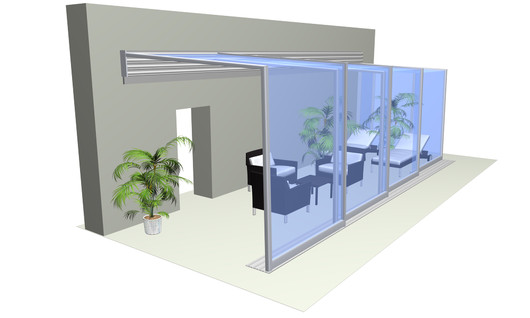 -IPC Team of Korea-
SPA International은 인클로저의 유일한 한국판매자로 모든 모델의 완벽한 설치를 약속드립니다.
어디서도 볼 수 없었던 수준의
사후 보장 서비스를 누려 보세요.
When you install ULTIMA on your patio you will get modern, architectonical patio enclosure with clean design, straight lines and vast glass panes - it emphasizes the feeling of space and fulfills the requirements of demanding customers.
The side parts of patio enclosure CORSO ULTIMA have less aluminium frames to give way to spectacular view out of the enclosure. You will feel you are in the garden yet your are comfortably sitting on your patio. This model of patio enclosure thus copes with nowadays trends in modern architecture. Since we carefully evaluate wishes and demands of our customers we were able to create this new enclosure and name it CORSO ULTIMA.
If you do posses a large patio space you can get the reinforced model ULTIMA R, with stronger roof contruction that allows us to stretch the constructin up to 6 meters wide. The reinforced model is suitable for enclosing the front gardens of restaurants, cafés and hotels or simply any public places.
프레임 색상
기타 색상들도 문의 가능합니다.
폴리카보네이트 창 색상
슬라이딩 레일 색상